Mark Your Calendars For...
SOLOC4: Newport Beach
Take some time this spring to relax, get away from the cold, meet some rationally passionate people and change your life forever...
Announcing SOLOC4:

Newport Beach

, CA
April 22 – April 27
SOLOC4 will be like nothing else you've been to. We have rented out a house by the beach on Seashore Drive. Lindsay Perigo will be there in person enlightening and educating all. There will be cooking classes, talks late into the night and a chance to recharge your batteries in life.
The house has 9 private rooms and other sleeping facilities. Space will also be available locally. Reservations, accommodations and conference fee information will be available shortly. 
House floor plans:
First Floor
Second Floor
Here are some pictures of the SOLO4 house…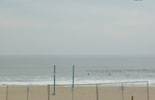 Additional Conference Details
Cost to Attend Conference
$100 per person before April 1(afterwards price will increase)
This entitles you to attend the presentations and spend time during the day at the house in the common areas as well as beach access. It does not include room, board, or the costs for field trips.

House Address (Also Conference Location)
4912 Seashore Dr
Newport Beach, CA 92663

Cost of Renting Overnight Space at the SOLO House
(Per room/bed, regardless of # of guests - within reason)
(This price is for the duration of the 5 night conference. An excellent price!!!)
Private bedroom - $250
Pull-out couch - $100
Crashing on floor - $50
Note: Conference fee is in addition to residence costs

Right now we are accepting verbal reservations for intentions. Actual reservations are made on a first come, first served basis and can be secured via a deposit or payment in the full amount (see below).

Food/Transportation
You are responsible for your own food and transportation. If you will not have your own car we can try to pick you up/drop you off from the airport but cannot guarantee it at this time. Please e-mail Elizabeth at ekatalin at yahoo.com to discuss transportation needs. If we can arrange it we may form a 'shuttle service' for transportation from the airport for a small fee per person (to cover gas & time).

Speakers
There will be some interactive presentations. The program is meant to be very informal and not in a classroom like setting.

Current speakers include:
Lindsay Perigo: Opening talk. Something glorious. You'll see.
Joseph Rowlands: "All or Nothing: Philosophy with Degrees"
Tibor Machan: "Liberty--My Own Universalist Journey"
Adam Reed: "Why Cloning Really Matters"
Barbara Branden and John Hospers: "What it was like to know Ayn Rand" plus informal Q&A
Philip Coates: "Turning Points in Life"
Lorie Bugby and July Ackerman: "Camp Indecon"


Schedule Saturday
2pm Lindsay Perigo
3pm Tibor Machan
4pm Joe Rowlands
5pm Barbara Branden and John Hospers

Sunday
3pm Adam Reed
4pm Lorie Bugby and July Ackerman
5pm Philip Coates
8:30pm Bunch of people going to Ruth's Chris Steakhouse


If you would like to give a presentation, please contact Joseph Rowlands.

To Make a Reservation To make a reservation, please contact Elizabeth at ekatalin at yahoo.com. Payment will be due via PayPal or a Money Order. Total amount owed will be discussed with you upon inquiry. Due to the difficulty of planning with cancellations, we do not provide refunds.
Airports Near the Residence
John Wayne Airport (SNA)
18601 Airport Way
Santa Ana, CA 92707
(949) 252-5200
http://www.ocair.com/
8 Miles from house

Long Beach Airport (LGB)
333 W. Ocean Blvd
Long Beach, CA 90802
562-570-6555
http://www.longbeach.gov/airport/
19 Miles from house

Los Angeles Airport (LAX)
1 World Way
Los Angeles, CA 90045
310-646-5252
http://www.los-angeles-lax.com/
42 Miles from house

Burbank Airport (BUR)
Bob Hope Airport
2627 Hollywood Way
Burbank, CA 91505
818-840-8840
http://www.burbankairport.com/
55 Miles from house

Ontario International Airport (ONT)
1940 East Moore Way
Ontario, CA 91761
909-937-2700
http://www.lawa.org/ont/welcomeONT.cfm
50 Miles from house

Van Nuys Airport (VNY)
7610 Woodley Ave
Van Nuys, CA 91406
818-785-8838
61 Miles from house


Alternate Sleeping Arrangements
Super 8 Motel
4201 E. Pacific Coast Hwy
Long Beach, CA, 90804 US
562-597-7701

Radisson Hotel
4545 MACARTHUR BOULEVARD
NEWPORT BEACH, CA 92660
(949) 833-0570
details here

Newport Channel Inn
6030 West Coast Highway
Newport Beach, CA 92663
www.newportchannelinn.com

Holiday Inn Express
2300 West Pacific Coast Highway
Newport Beach, CA 92663
949-722-2999
http://www.ichotelsgroup.com/h/d/hi/1/en/hd/jwanb?irs=null

Hyatt Regency (link to http://longbeach.hyatt.com/property/index.jhtml)
200 South Pine Avenue
Long Beach, California
90802 USA


Activities/Local Attractions
There will be a few day trips planned during the conference based on interest to local museums, architectural wonders, restaurants, etc.

Things to do in the area include:

Fashion Island Shopping - Fashion Island is a beautiful shopping mall with boutiques and upscale fashion shops, Atrium Court, Farmer's Market, restaurants and entertainment. It is the the complex of buildings surrounded by a road that has a circular shape. It is also surrounded by the popular Four Seasons, Newport Marriott and Hyatt Newporter hotel resorts, Newport Beach Museum of Art, Hard Rock Cafe and Edwards Cinema.

Balboa Fun Zone - Balboa Fun Zone at 600 Edgewater Place, is free and operates from 11 AM to 10 PM most days. Pay as you play on the Trampoline Zing, Lazer Tag, ferris wheel, bumper car and carousel rides. There is also a daily round-trip excursion to Catalina Island, harbor tours, sports fishing tours, parasailing and boat rentals.

Pavilion Paddy is one of several sightseeing cruises departing the historic Balboa Pavilion for 45 minute and 90 minute cruises. Newport Beach is one of the largest, small boat harbors in the world. Lined with beautiful homes and exotic yachts, this paradise was once the playground for the stars. John Wayne and Shirley Temple lived here and this remains a favored spot for filming of movies and commercials.

Newport Beach Ferry - There are several ways to get between Balboa Island and Newport Beach Peninsula. You can access both from Pacific Coast Highway but you can also get from one to the other via a ferry which crosses the channel.

Newport Beach Peninsula - Newport Beach peninsula stretches approximately 4 miles from Pacific Coast Highway to Channel Road, the end of the road where the famous surf spot, The Wedge, with its large surf breaks close to shore is located. Boats glide seamlessly in and out of the Newport Harbor as people ride bicycles, walk, rollerblade and enjoy the cement paths, beaches and roads such as Newport and Balboa Boulevard.

Newport Beach offers more vacation rental properties than surrounding beach cities and the mix of old time locals, newcomers, fun seekers, vacationers, renters and celebrities such as Dennis Rodman who enjoy this vibrant area with a feel reminiscent of the metropolitan beach communities near Los Angeles such as Hermosa and Manhattan Beach.

Dance the night away at a high-energy dance club overlooking Newport Bay.

Nightlife - Dance the night away at a high-energy dance club overlooking Newport Beach. Newport Beach has many waterfront nightspots with breathtaking views that provide the perfect backdrop for entertainment ranging from steel drums to Latin-jazz fusion to rock n'roll. Outside decks, tropical cocktails, oyster bars, sushi bars, sports bars, intimate lounges…unlimited choices to fit your style.

Comedy and Country - Up-and-coming comics provide laughs at the Improv Comedy Club and legends of country-western music perform at the Crazy Horse Saloon. Top-name bands hit the stage seasonally at the Irvine Meadows Verizon.

Dining in Newport Beach -

20 Great Reasons to Dine in Newport Beach:
1. Aysia 101 2901 W. Coast Hwy., Newport Beach 949-722-4128
Asian food from China, South East Asia and Japan, two bars, a sushi bar overlooking the bay and banquets up to 350 people.
2. 21 Oceanfront 2100 West Oceanfront, Newport Beach 949-673-2100
Fresh fish flown in from around the world, prime meats, pasta, poultry and rack of lamb.
3. Back Bay Café 1131 Back Bay Drive, Newport Beach 949-729-1144
Al fresco dining with views of the bay. Enjoy California-cuisine in a fun, casual setting. Award-winning seafood chowder. Free parking, guest slips available for boaters. Located at the Newport Dunes Resort.
4. Billy's At The Beach 2751 W. Coast Highway, Newport Beach 949-722-1100
Billy's bayfront restaurant offers a view of the bay and tropical décor. Thick steaks, lobster and fresh Hawaiian seafood such as Ahi and Ono. Polynesian Bar for nightly live entertainment.
5. Bistro 201 3333 Coast Highway, Newport Beach 949-631-1551
A sophisticated and elegant setting offering international home-style cooking with a harbor view.
6. Bluewater Grill 630 Lido Park Drive, Newport Beach. 949-675-3265
Located at the former site of Sea Shanty and Delany's on the water in Newport Beach. Fresh mesquite-charbroiled seafood, pastas and oyster bar items Sunday brunch and kids menu. Dock spaces, catering and boat charters available.
7. Buzz 3450 Via Oporto, Newport Beach 949-673-4700
A family entertainment dining facility serving Eclectic World-Beat cuisine in a light, festive atmosphere. Fun for all ages.
8. (The) Cannery Restaurant & Cruises 3010 Lafayette Avenue, Newport Beach 949-675-5777 cannery@newportbeach.com
Located at the historic wharfside location in the heart of old Cannery Village for 25 years. Open air dining on the wharf is available day and night and champagne brunch cruises tour the harbor every weekend on one of the Cannery yachts. Awarded Hospitality Ambassador of the Year, 1997.
9. Chart House 2801 W. Coast Highway, Newport Beach 949-548-5889
A dining tradition in Newport Beach since 1963. Fine steaks, prime rib, pastas, fresh seafood, oyster bar, and salad bar. Enjoy a scenic view of the Newport Harbor. Located along Mariners Mile.
10. Mutt Lynch's 2300 W. Oceanfront, Newport Beach 949-675-1556
Located on the water's edge in beautiful Newport Beach with Catalina Island and the pier in the background , enjoy pizza and schooner's of beer! Breakfast is served seven days a week along with a lunch menu that fills everyone's needs. Opens daily at 7am.
11. Newport Landing 503 E. Edgewater, Balboa 949-675-2373
Waterfront dining including fresh seafood, prime beef, and Sunday champagne brunch. The casual upstairs lounge offers complete menus, patio deck, and live entertainment. Banquets and catering available.
12. Renato 2304 W. Oceanfront, Newport Beach 949-673-8058
Exceptional Italian cuisine and ocean view on Balboa Peninsula at the Portofino Beach Hotel. Fine informal dining. Guest favorites are chef's pleasure. Distinctive wine list Private parties. Valet parking. Semi-casual dress. Dinner daily from 5:30pm-10pm.
13. Ristorante Mamma Gina 251 E. Coast Highway, Newport Beach 949-673-9000
Portofino, fiorentia, or fresh pomo e basilico are ideal on pasta such as penne, capellini, linguini, and fettuccine, which like the freshly baked breads are homemade. Only fresh herbs like basil, rosemary, and sage accompany specialties like broiled lamb chops, sautéed veal scaloppini, grilled whitefish, swordfish and prawns. Mamma Gina's on the water.
14. (The) Riverboat Restaurant 151 E. Coast Highway, Newport Beach 949-673-3425
New Orleans riverboat docked in Newport Harbor with cuisine served Tuesday through Sunday for lunch, dinner and weekend brunch. Banquet rooms and Newport Harbor Nautical Museum on board.
15. Ruby's Diner end of the Balboa Pier, Balboa 949-675-7829
Ruby's is a 1940's diner, which captures all of the good feelings of a classic all-American diner.
16. Tale of the Whale 400 Main Street, Balboa Peninsula 949-673-4633
In the historic Balboa Pavilion overlooking Newport Harbor. Specialties include seafood and pasta. Serving breakfast, lunch, dinner and brunch. Banquet facilities available for 50 to 500 guests. Live Entertainment Thursday-Sunday. Karaoke/Thursday-Saturday. Complimentary valet parking
17. Viewshi in 16th floor View Lounge Marriott Hotel & Tennis Club, 900 Newport Center Drive, Newport Beach 949-640-4000
Breathtaking views of the Pacific Ocean provide the perfect backdrop for this outstanding sushi/sashimi bar.
18. Villa Nova 3131 W. Coast Hwy., Newport Beach 949-642-7880
Established in 1933, this landmark restaurant located on the water offers classic Italian cuisine with a spectacular view. Featuring homemade pastas, fresh seafood & veal specialties. Live entertainment nightly. www.villanovarestaurant.com
19. Woody's Wharf 2318 W. Newport Boulevard, Newport Beach 949-675-0474
Fresh seafood moderately priced in a causal nautical setting. There are even slips to accommodate several large yachts for customers who prefer sailing to driving. Live rock 'n roll entertainment Thursday through Saturday.
20. Yankee Tavern 333 Bayside Drive, Newport Beach 949-675-5333
Spectacular waterfront bay view, combined with traditional American food, makes this local spot a most enjoyable dining experience. Open for lunch, dinner and Sunday brunch. The friendliest bar in town.